All about Golf Ball Stamps
Find out why you should put a stamp on your golf balls. It's more than just a stamp; it could be the difference between losing and winning!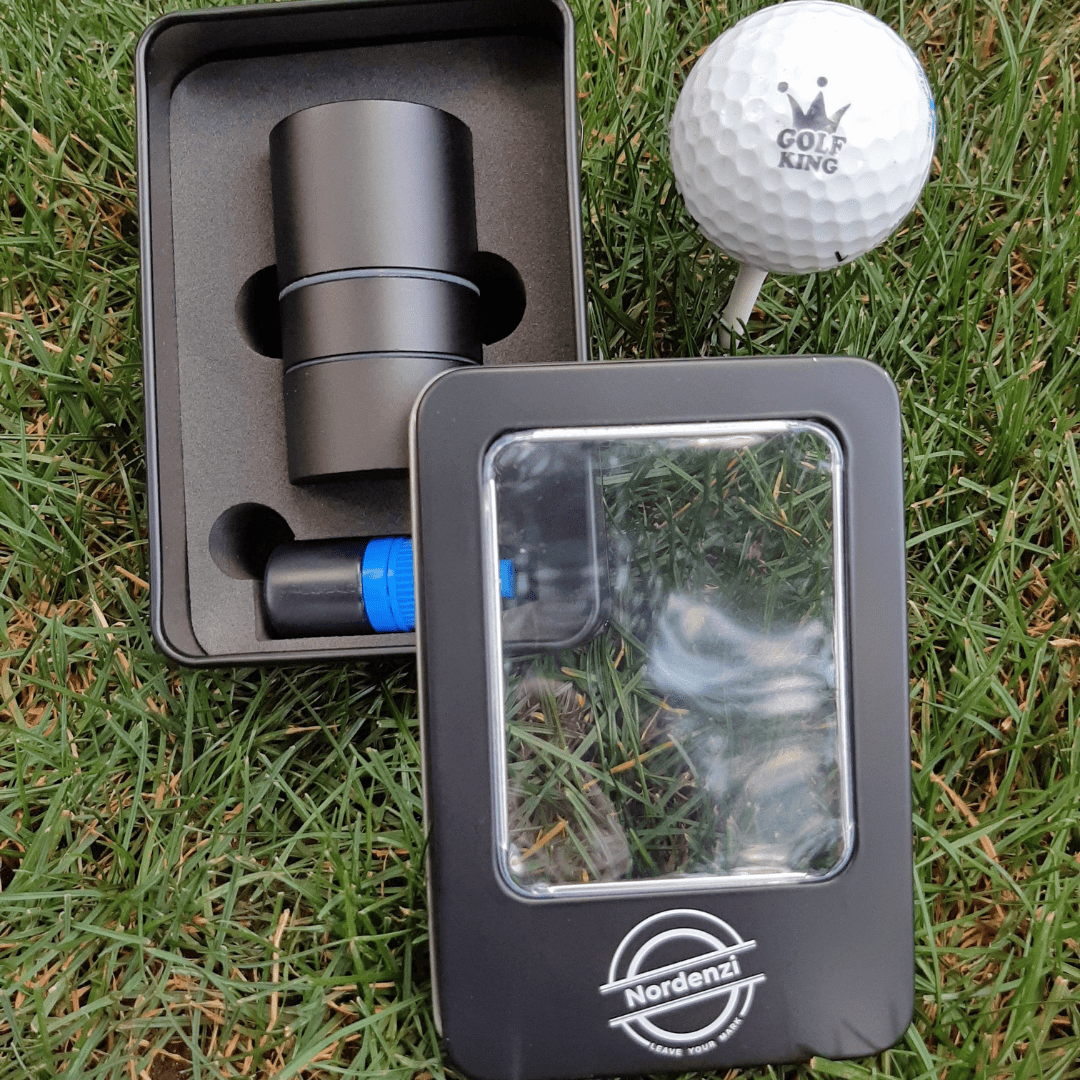 What is a golf ball stamp?
A golf ball stamp is a stamp that golfers use to mark their golf balls. It is the perfect way to personalize their golf balls, making it simple to identify them and stand out from the rest.
The golf ball stampers use permanent ink, are smear-free, and last forever on most ball surfaces. The ink is very durable from getting hit and rolling around.
A golf ball stamp sounds quite simple, but the joy it brings to the recipient is invaluable. It is a fun novelty gift for any golfer.
How to store your Golf Ball Stamp?
Golf Ball Stamps should only be stored indoors. Temperature and humidity levels may cause shrinkage, warping, and cracking if left outside.
Never leave the stamp rubber exposed. Cap the stamp, this helps keep air away from the ink, so it won't dry out as fast.
Keep your stamper closed in the Nordenzi black case. Placing them in a dry environment at less than 60 degrees Fahrenheit or 15 degrees Celcius will allow the rubber to maintain its current size and shape.
Golf Ball Stamps. Now you can own one for yourself, and no more lost golf balls!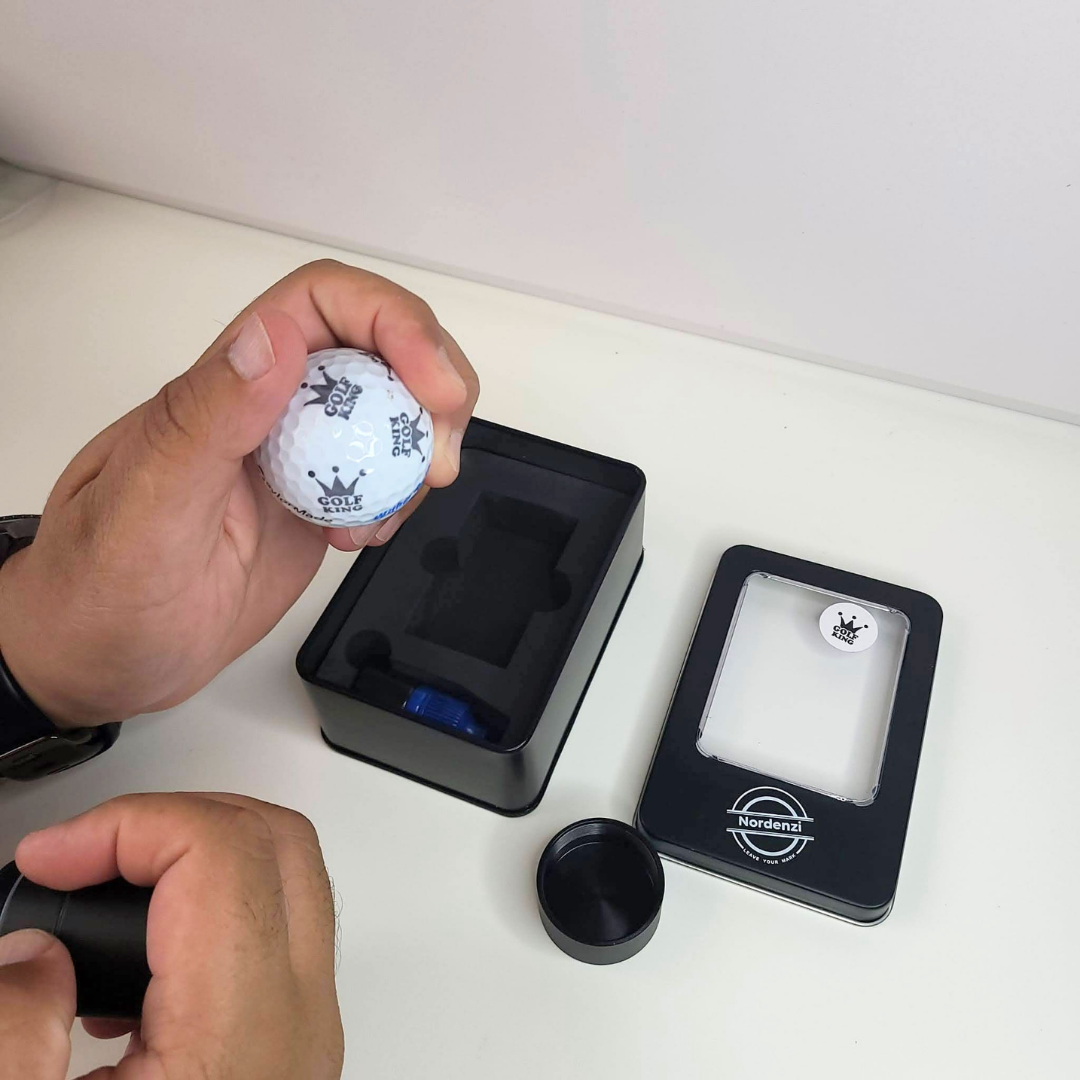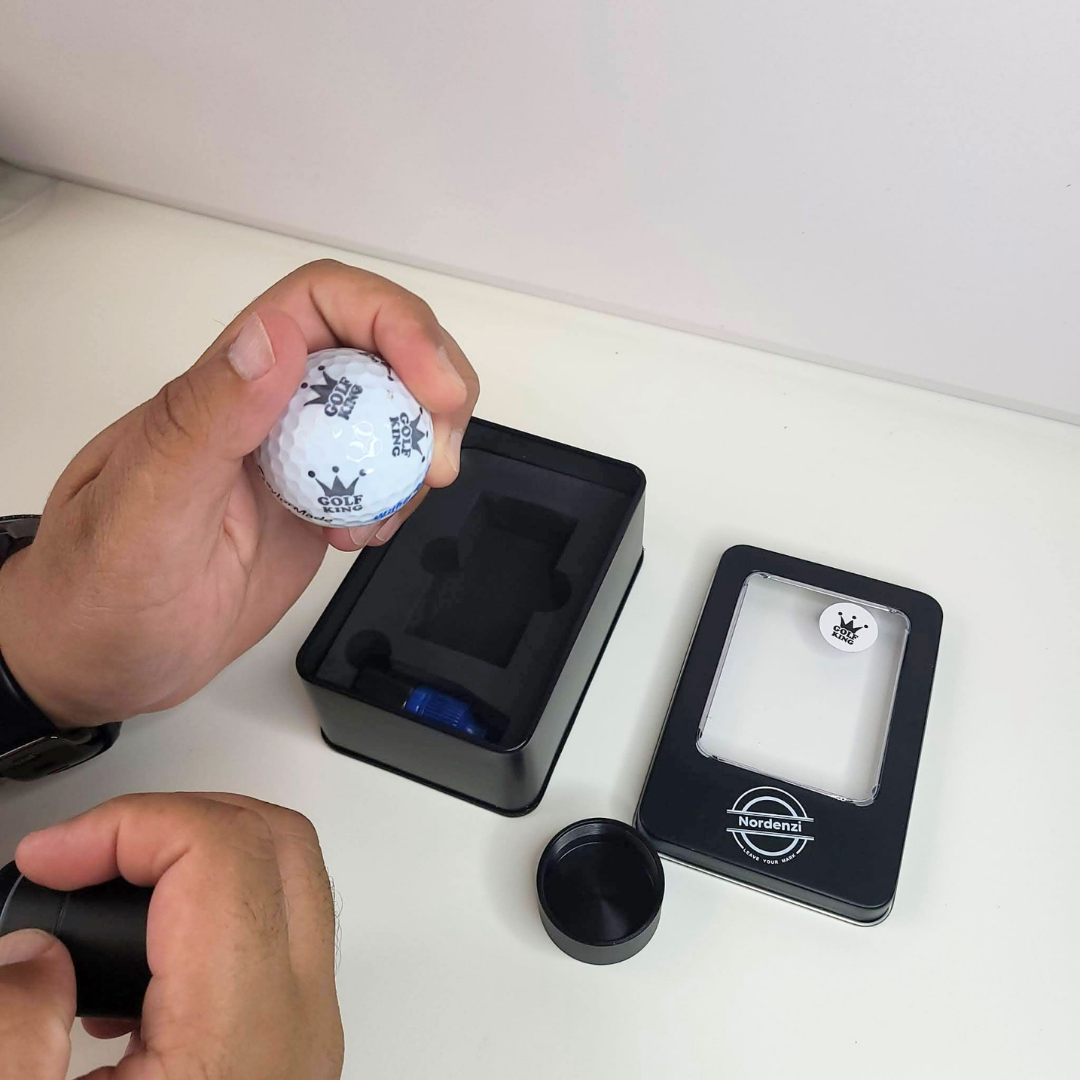 How to use the golf ball stamp?
The Nordenzi golf ball marker stamps are pre-inked and prepared to utilize right out of the case. At whatever point you are prepared, our golf ball stampers are also ready!
With an adaptable stepping surface and top-quality, quick-dry ink, our golf stamps are extraordinary in each feeling of the way.
How to stamp a golf ball?
Simply find the outer layer of the golf ball you need to stamp on and place the stamp in the right position. Stamp firmly once, and you are finished!
We suggest stamping the ball in three or four different locations to make instant identification as you approach. With your stamped image clearly visible on several areas of the ball, another golfer is less likely to hit your ball by error.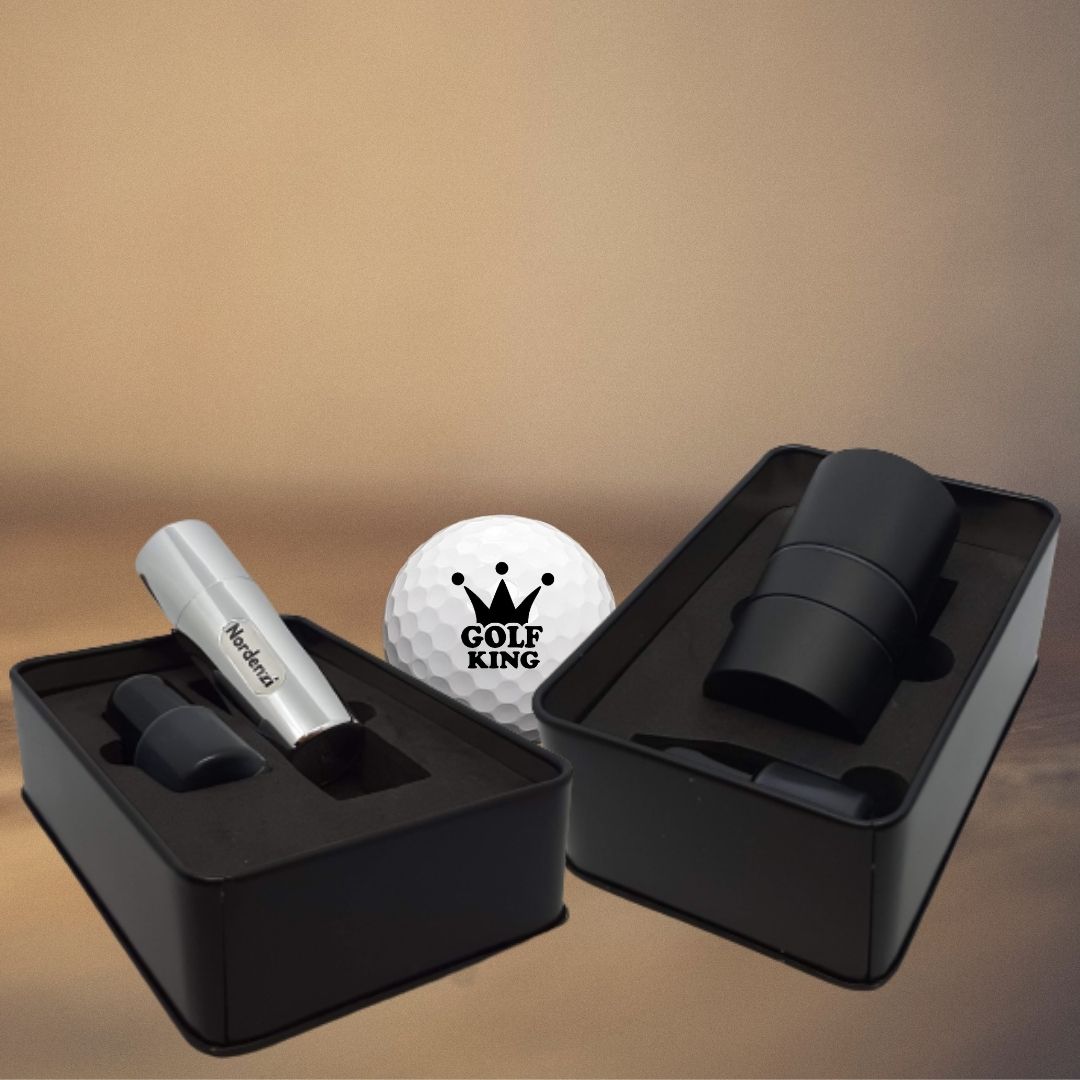 Types of Golf Ball Stamps
Make every ball unique by stamping your design into the surface.
This aluminum golf ball stamp helps you to identify the balls better. It is elegant and sophisticated. It comes in a black metal case, which is great if you love golf.
Each of our Aluminum golf ball ink stamps is Ø 0.78 in or 20 mm, comes in an elegant nice black metal and ink refill. There are also 3 print designs that you could choose from.
This stamp is perfect for identifying golf balls. Comes in a durable metal case, and the ink won't fade over time, which marks each ball uniquely.
Each stamp is Ø 0.43 in or 11 mm and comes in an attractive and charming black metal case and ink refill. There are also 6 print designs to choose from!
How to refill a golf ball stamp?
Before refilling, make sure you are using the special ink for golf balls included for free with the Nordenzi golf ball stamp.
Also, make sure you are not mixing colors because the stamp will still contain some of its original ink.
Please use gloves and a paper towel to protect your hands, clothes, and the table from ink stains.
Five easy steps:
● Remove the stamp cap, turn the stamp up, so the foam printing dye is on top.
● Put three to five drops of ink directly over the image and let the ink soak into the rubber for three to five minutes.
● Using a paper tissue, blot away the excess ink.
● Then stamp a scrap paper a few times to remove any background haze from the imprint
● Now your stamp is ready to print golf balls again.
Where to buy a Golf Ball Stamp?
Where to buy a Golf Ball Stamp?
Find the perfect golf ball stamp for your game at Nordenzi. Shop online a great selection of golf ball stamps designs. Find great prices and styles with free shipping on all orders of $35+
We ship from North America to the UK, Australia, New Zealand, South Korea, etc.