Regular price
Sale price
CHF 28.00
Unit price
per
Sale
Sold out
Aluminum Golf Ball Stamp
What is a golf ball stamp?
A golf ball stamp is a stamp that golfers use to mark their golf balls. It is the perfect way to personalize their golf balls, making it simple to identify them and stand out from the rest.
The golf ball stampers use permanent ink, are smear-free, quick dry, and last forever on most ball surfaces. The ink is very durable from getting hit and rolling around.
A golf ball stamp sounds quite simple, but the joy it brings to the recipient is invaluable. It is a fun novelty gift for any golfer.
Are you a golf player tired of not knowing which ball is yours while playing? 
Mixing up your golf ball with your playing friends can be constant if you don't have a ball stamp.
Don't worry; our personalized ball marker makes a long-lasting mark on your golf balls. It is the perfect way to personalize your golf balls, making it simple to identify them with this funny golf ball stamp.
This golf ball personalization tool uses unique ink that is permanent, smudge-free and lasts forever on most ball surfaces. The ink is very durable from getting hit and rolling around.
Marking your ball with a Sharpie or a golf ball marking stencil is not enough; your ball should be an extension of you, of your personality, of your character, and your preferences. That is why the aluminum golf balls stamp provides you with sophisticated and easy-to-use designs with a touch of elegance.  
The Golf Ball Stamp has become one of the golfers' favorite golf tools and accessories because it is an excellent option for making your mark and transforming your ordinary golf balls into unique balls. This ingenious ball stamper can be easily carried in your pocket or golf bag.
Each of our Aluminum golf stamps is Ø 0.78 in or 20 mm, comes in an elegant excellent black metal and ink refill. There are also three print designs that you could choose from; such a fantastic deal, right?
Each set of golf ball stamps includes:
Elegant black aluminum golf Stamp Ø 0.78 in or 20 mm

Aluminum black case

Ink for refill
So stamp thousands of golf balls, but with sophistication and elegance. Remember, elegance is the only beauty that never fades!
How to Use the Golf Balls Stamper?
Similar to our custom golf ball stamps, the customizable ball-marking stamps are also pre-inked and ready to use right out of the box. Whenever you are ready, our golf ball stampers are prepared too!
With a flexible stamping surface and top-quality, fast dry ink, our aluminum golf stamps are unique in every sense of the way.
How to stamp a golf ball?
Find the outer layer of the golf ball you need to stamp on and place the stamp in the correct position. Stamp firmly once, and you are finished!
We suggest stamping the ball in three or four different locations to make instant identification as you approach. With your stamped image visible on several areas of the ball, another golfer is less likely to hit your ball by error. 
Just find the surface of the golf ball you want to stamp on and place the stamp in the proper position. Stamp once, and Voilà, you are done!
How to refill a golf ball stamp?
Before refilling, make sure you are using the special ink for golf balls included for free with the Nordenzi golf ball stamp. 
Also, make sure you are not mixing colors because the stamp will still contain some of its original ink.
Please use gloves and a paper towel to protect your hands, clothes, and the table from ink stains.
 Five easy steps:
● Remove the stamp cap turn the stamp up so the foam printing dye is on top.
● Put three to five drops of ink directly over the image and let the ink soak into the rubber for three to five minutes.
● Using a paper tissue, blot away the excess ink.
● Then stamp a scrap paper a few times to remove any background haze from the imprint 
● Now your stamp is ready to print golf balls again.
Who can use the golf balls stamp?
Our aluminum golf balls stamps could be used by:
Golfers

Golf businesses

Anyone who loves golf or golf lovers

As gift sets to special people

People who are fond of elegance for their golf balls
Why Should You Buy Our Aluminum Golf Stamps?
A golf ball stamp can change any golf ball into a unique, custom personalized ball with glamour. These ingenious golf ball stamps provide a one window solution to your marking balls problems with a tinge of elegance. They are:
Elegant & Sophisticated.

Small so you can put it in your pocket or golf bag.

Easy to Use.

Smudge Free with Permanent Ink.

Easily-transferable ball markings.

Conform to any dimpled ball surface.

Stamp efficiently without the need to overcoat.

Adhere seamlessly to the ball's cover without affecting roll or ball flight.

Perfect to use on the putting surface to identify your ball.

Cost friendly and Time-saving.
Materials

Plastic, rubber, ink, canvas
Shipping & Returns

Shipping:

Free shipping on all orders over $35

Proudly ship in 1-2 days.

Buyers are responsible for any customs and import taxes that may apply. Nordenzi is not responsible for delays due to customs.

Returns:

Because of the nature of these items, unless they arrive damaged or defective, we can't accept returns for:

- Custom or personalized orders

- Items on sale

Conditions of return:

Buyers are responsible for return shipping costs. If the item is not returned in its original condition, the buyer is responsible for any loss in value.
Payment Options & Security

We accept the following payment methods:

Credit Cards: Visa, MasterCard, Discover and American Express. Secure payment.
Paypal

Apple Pay

Google Pay
Share
View full details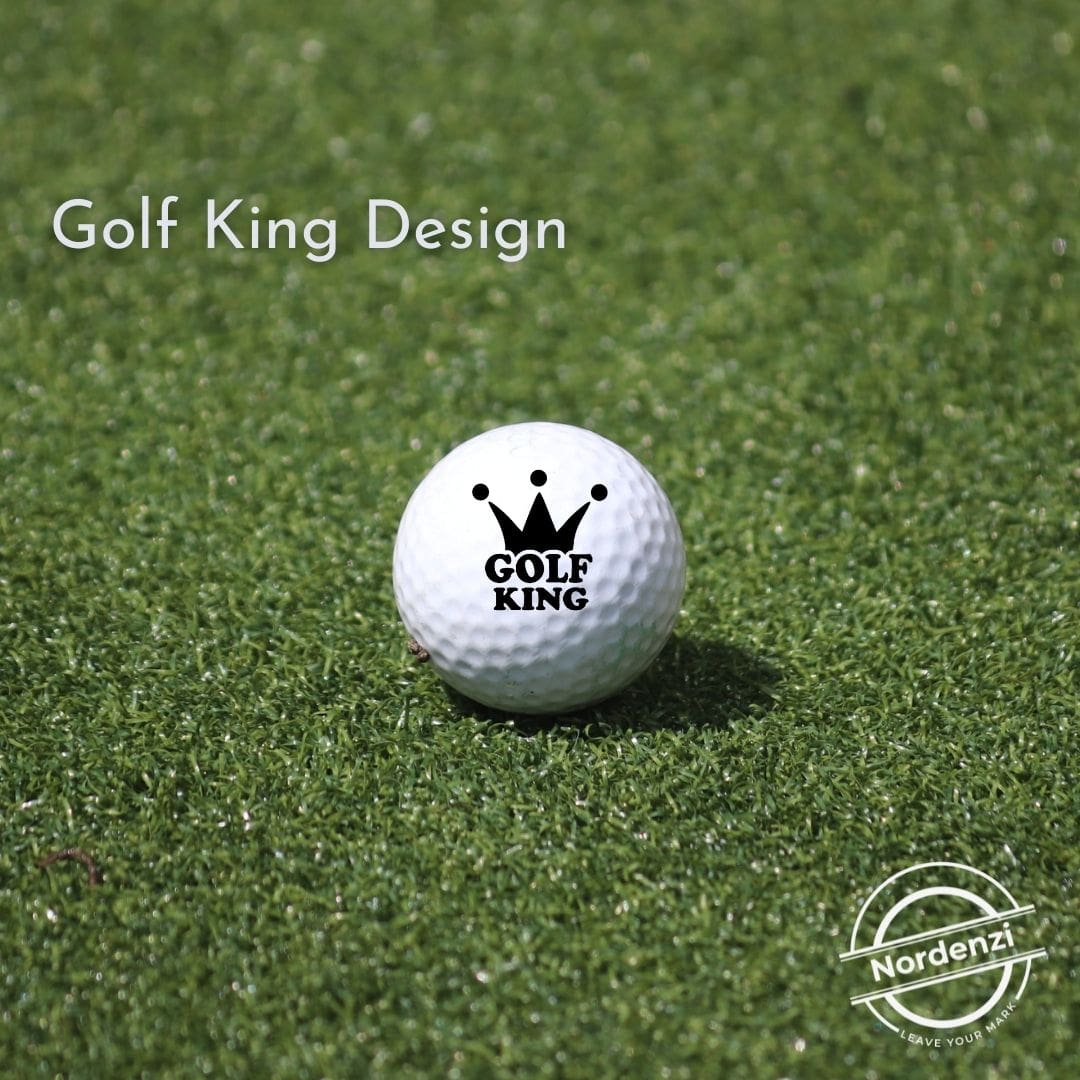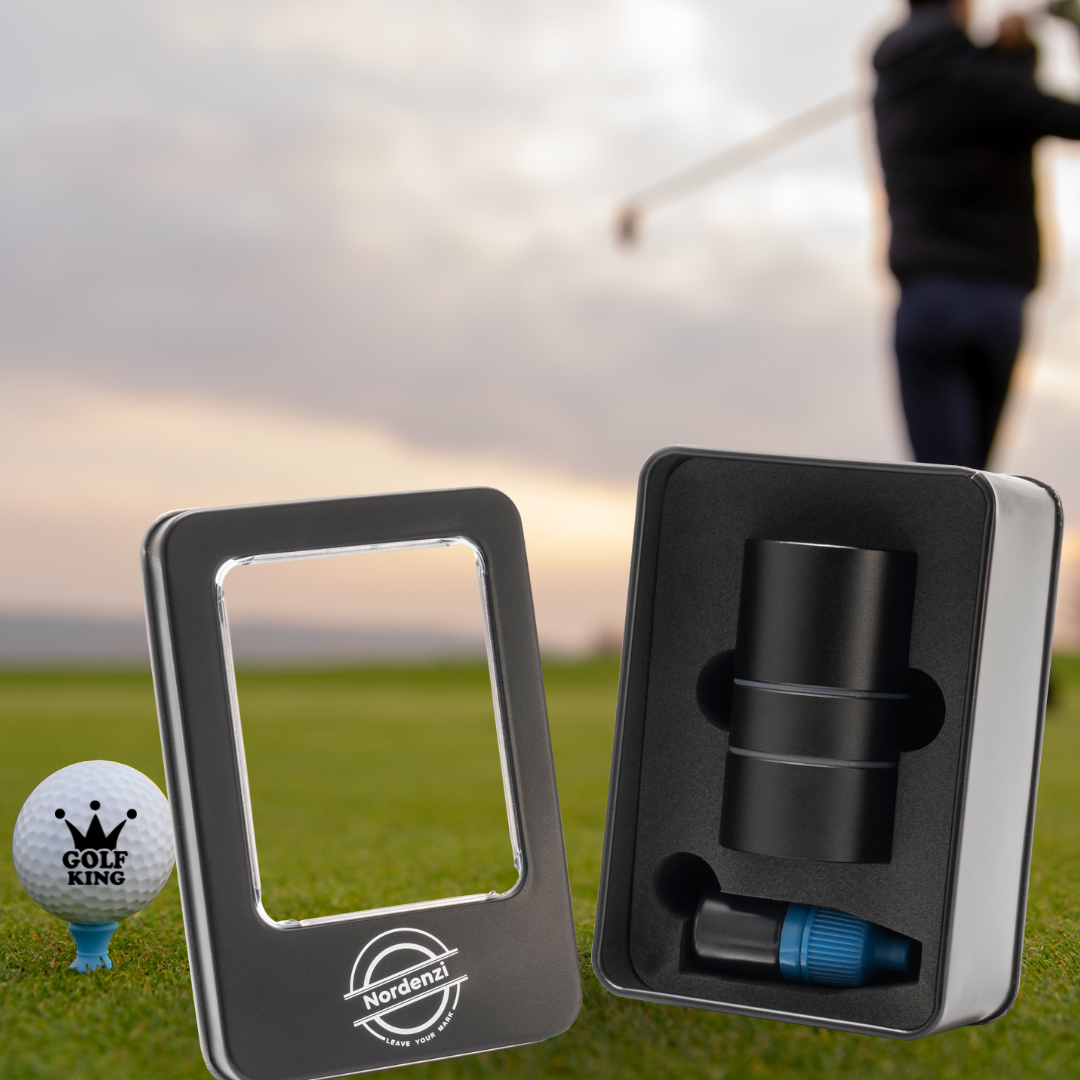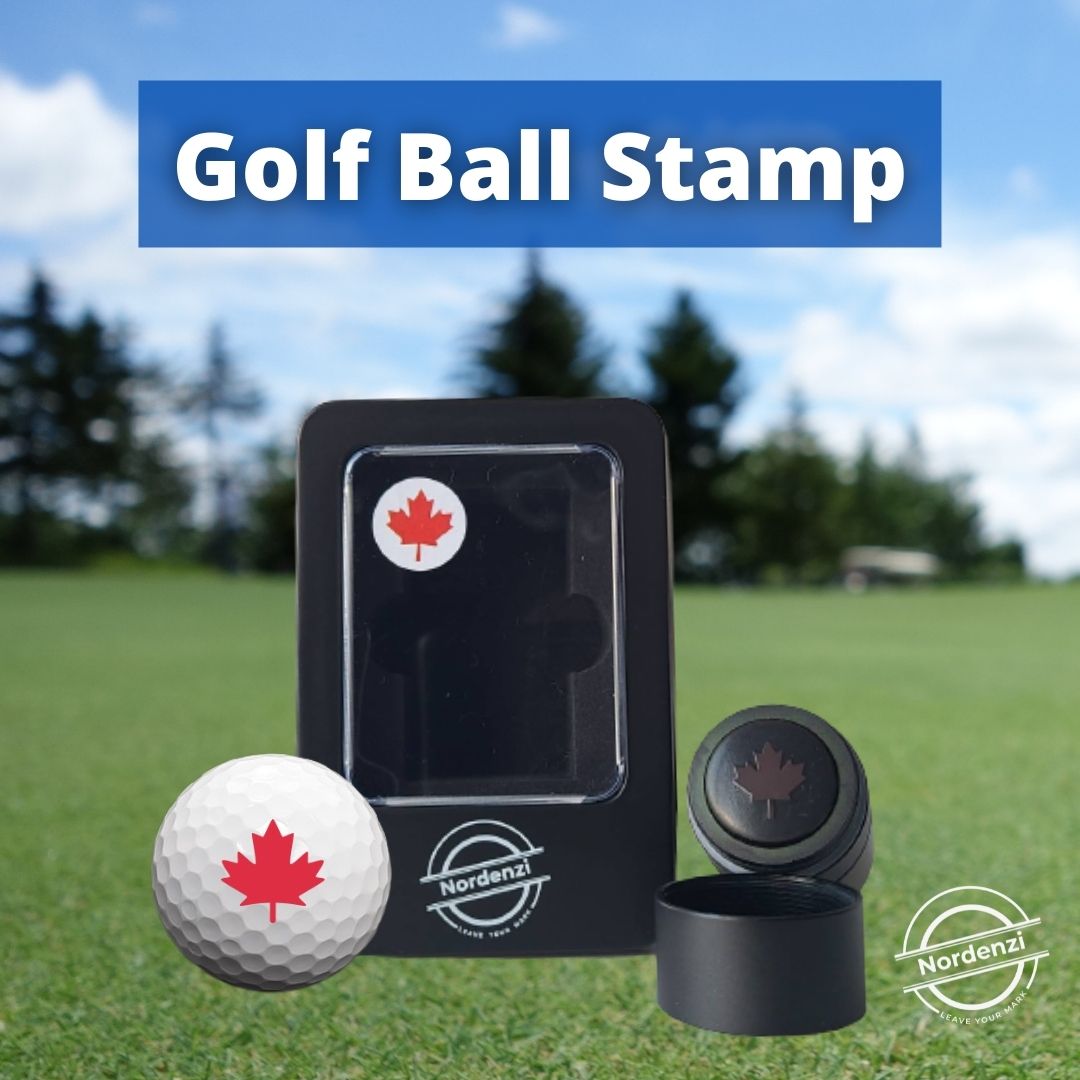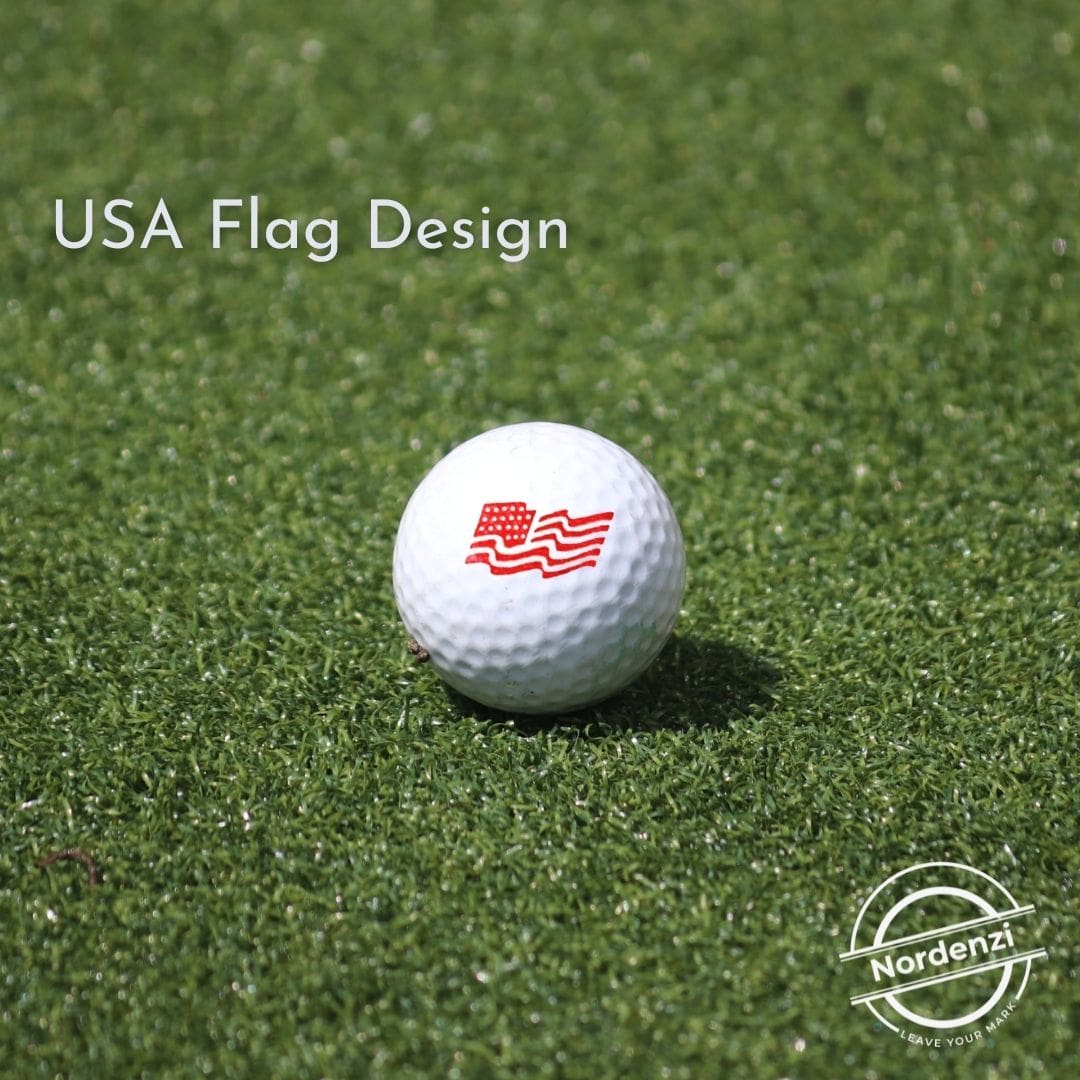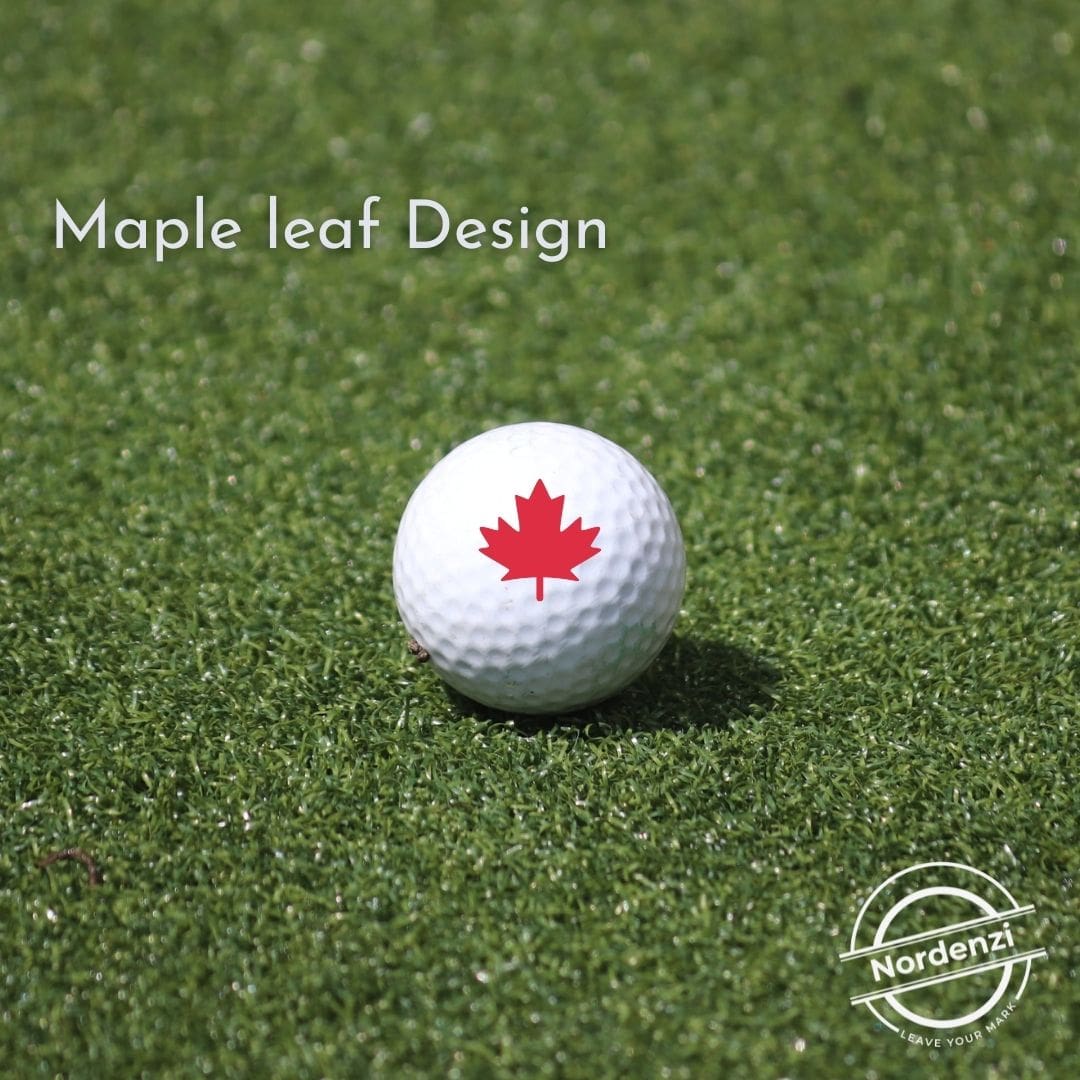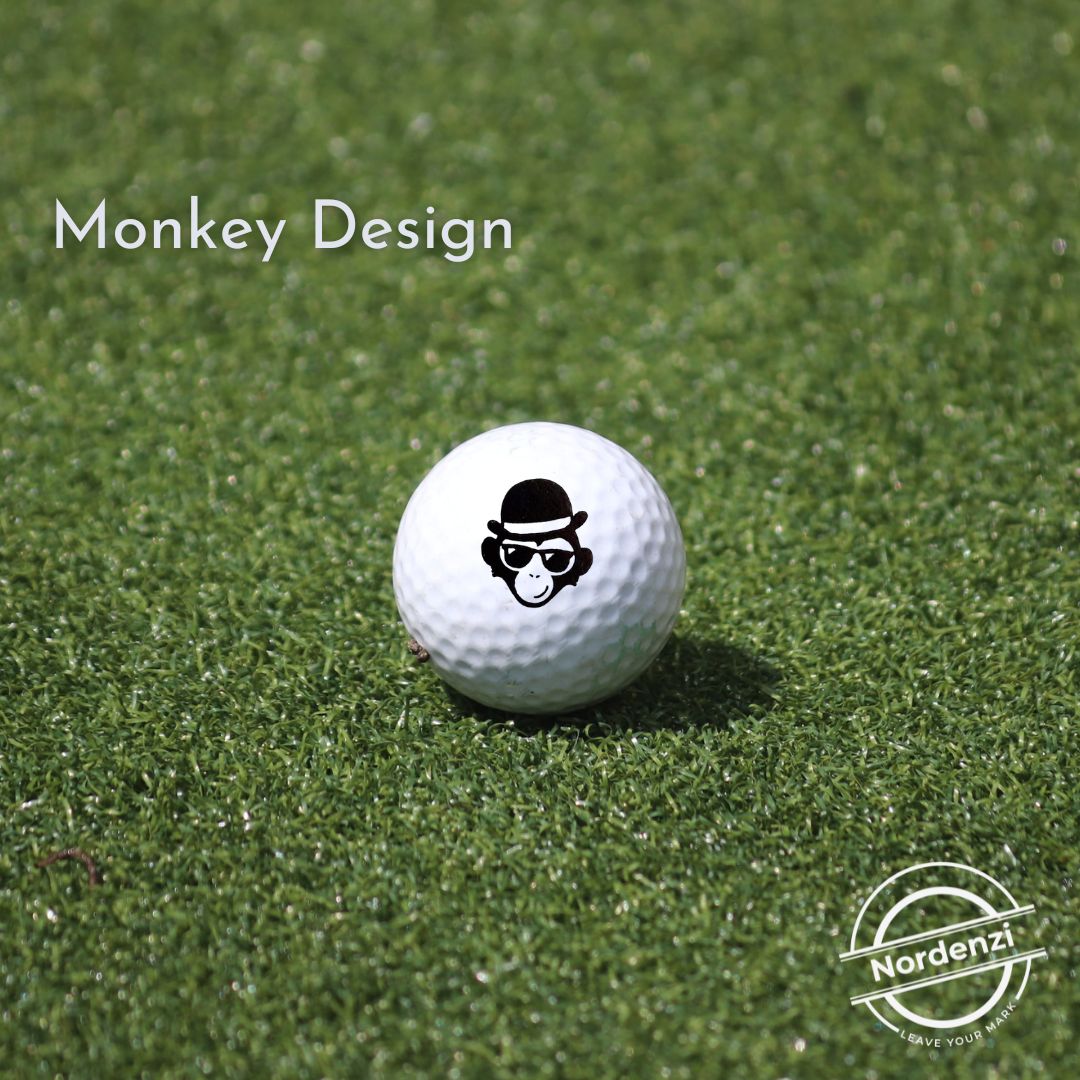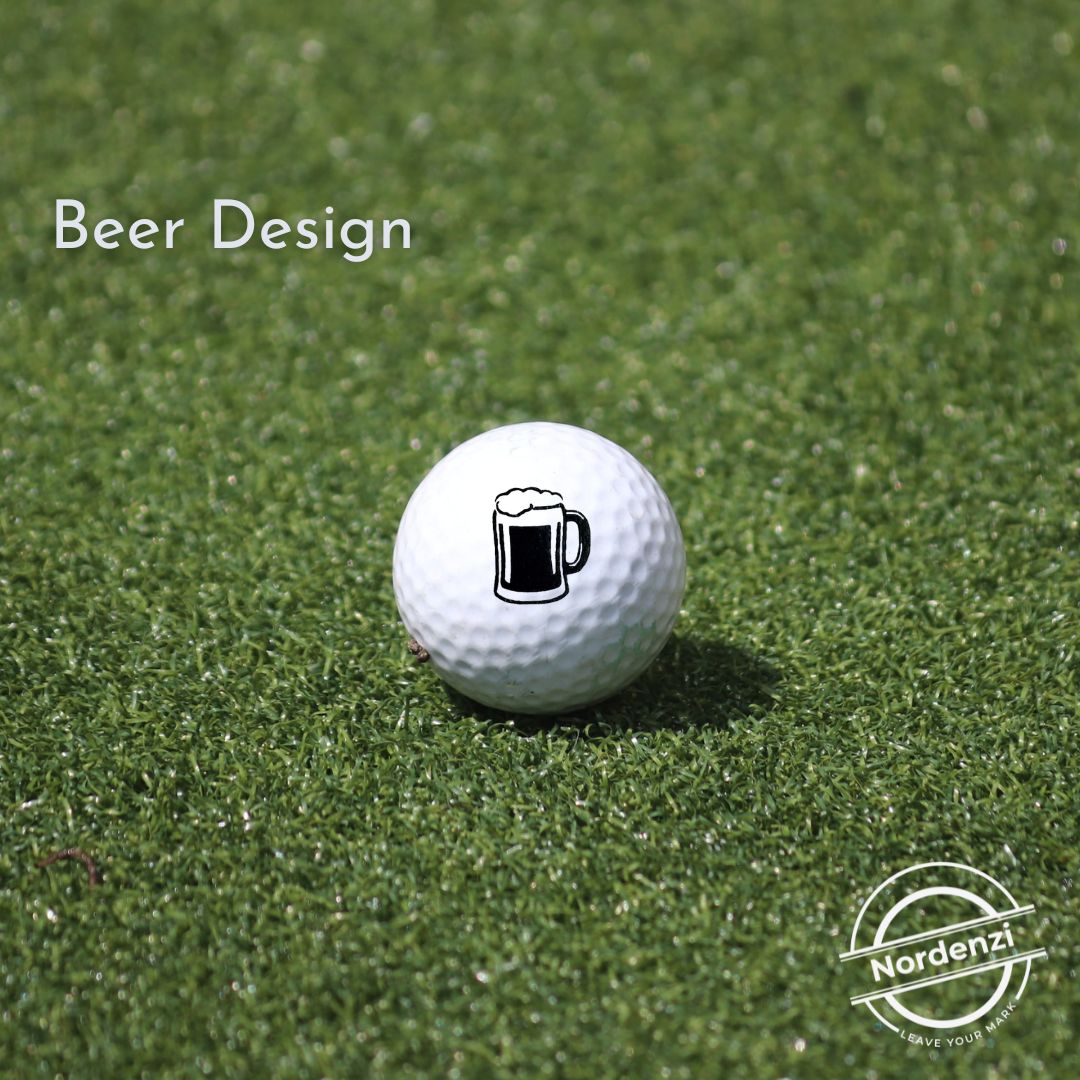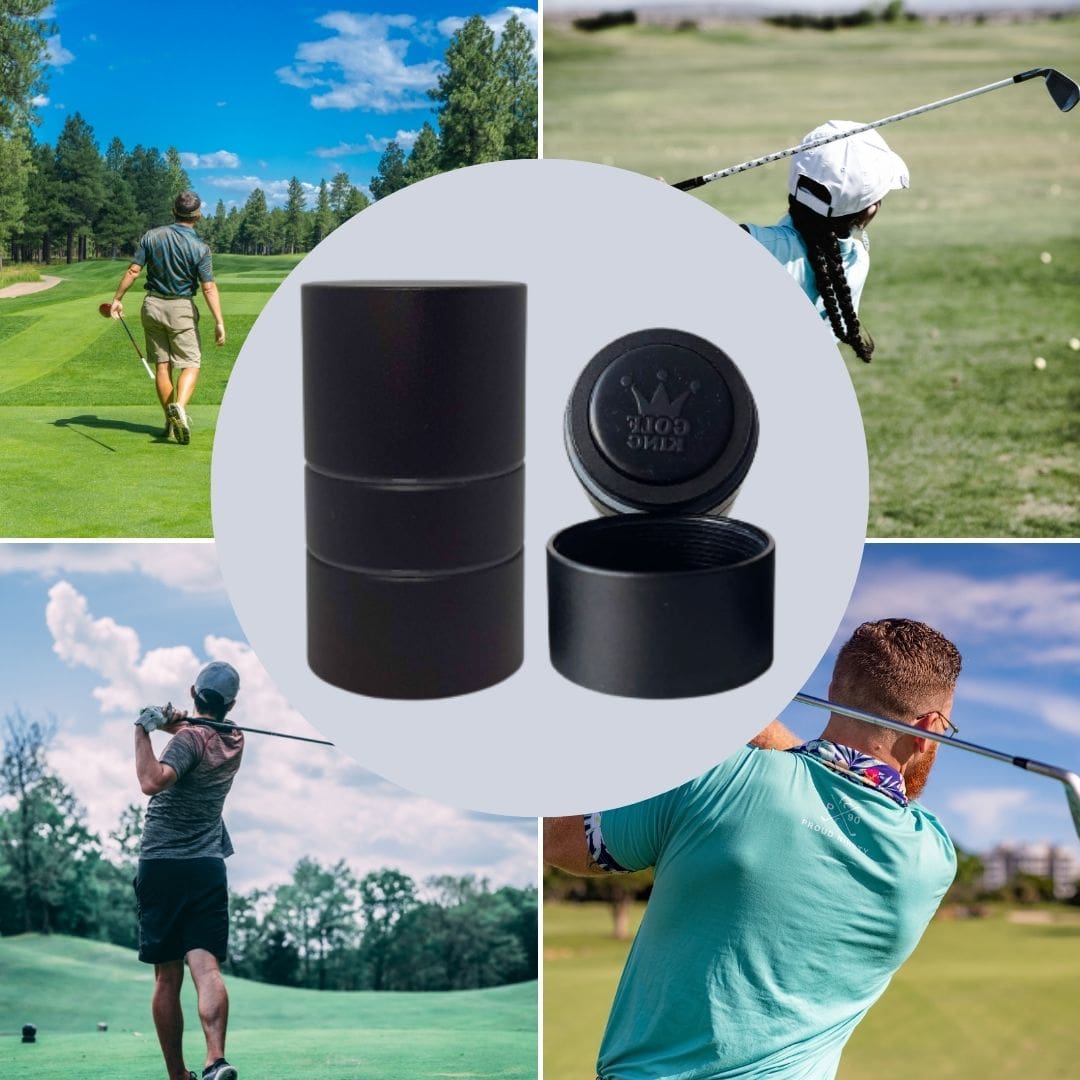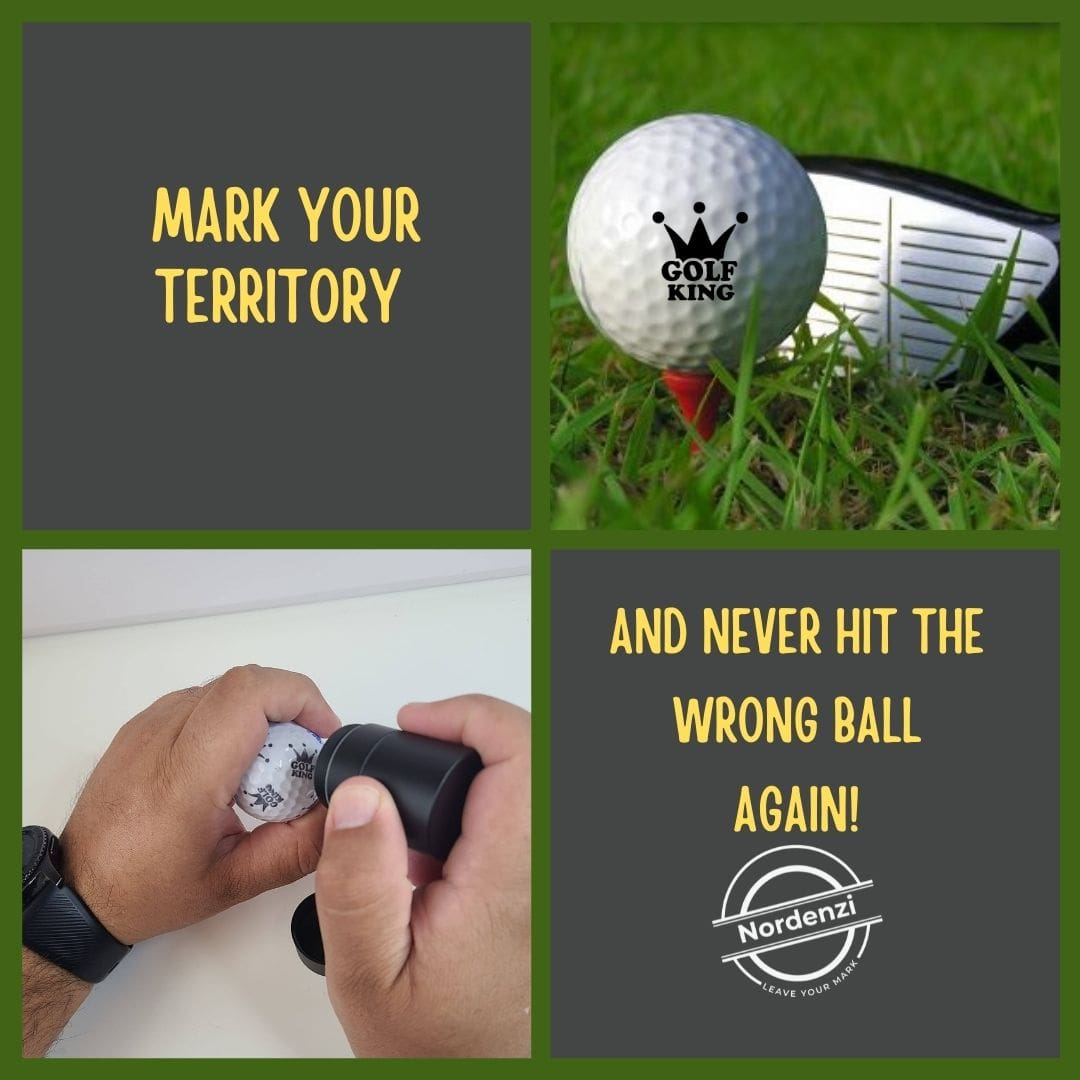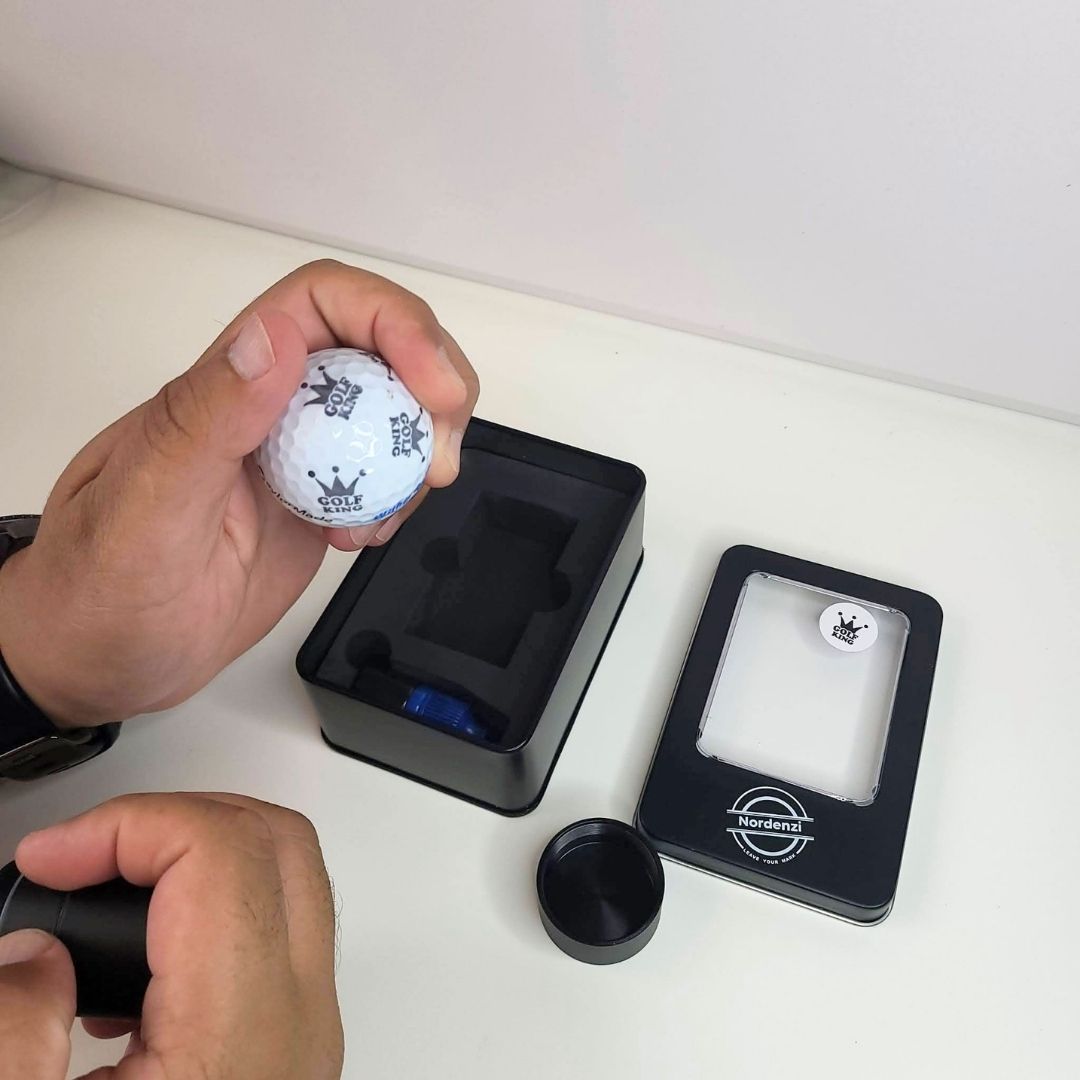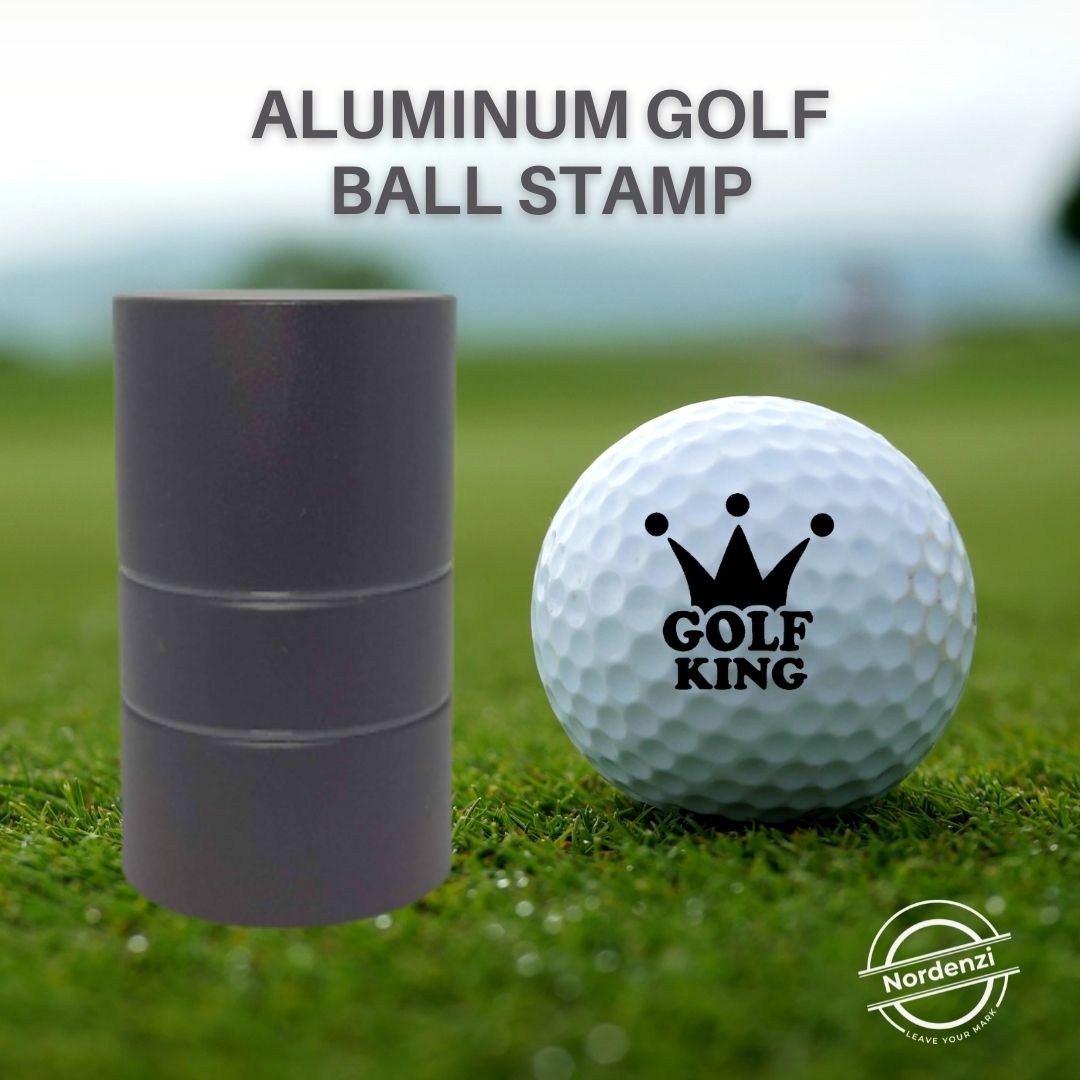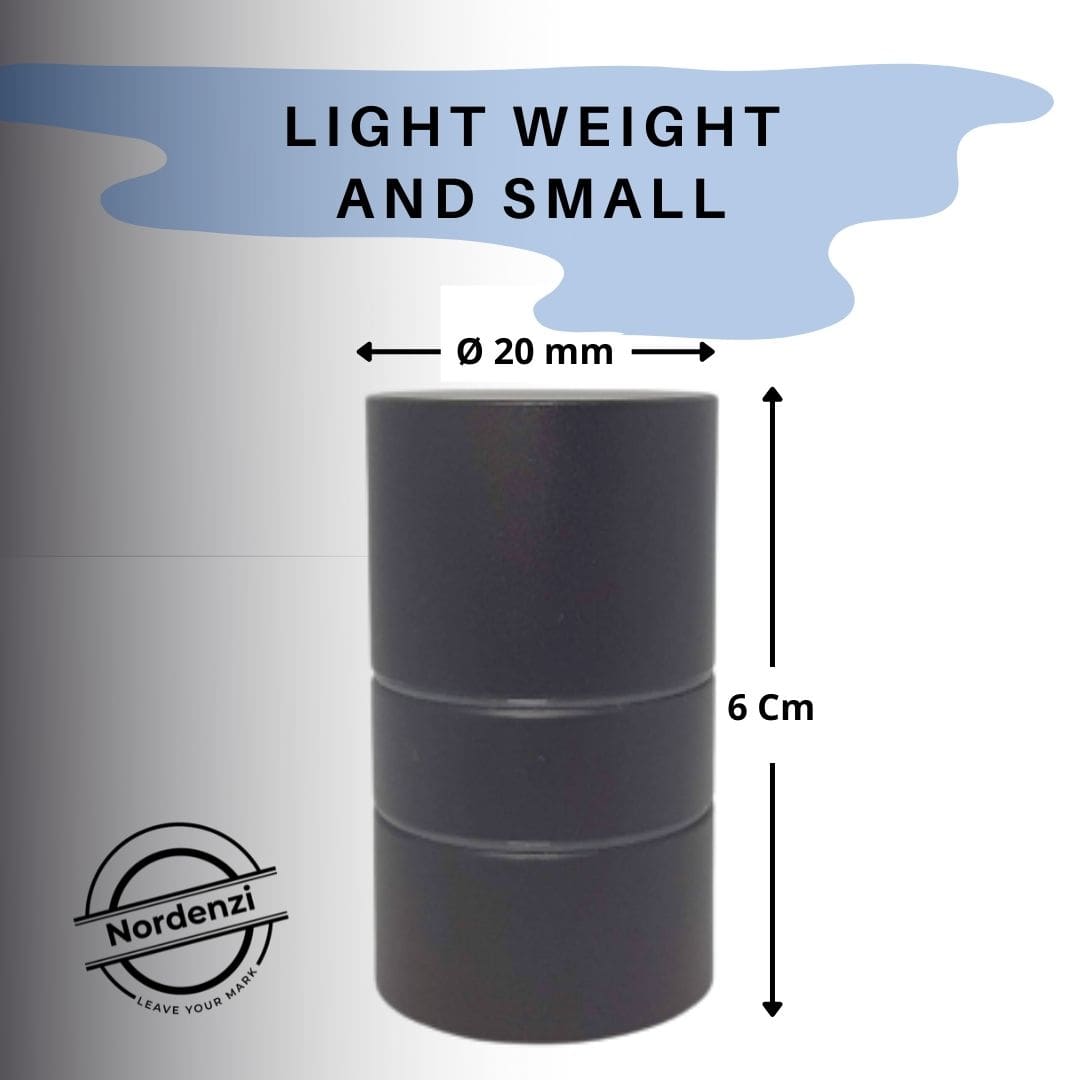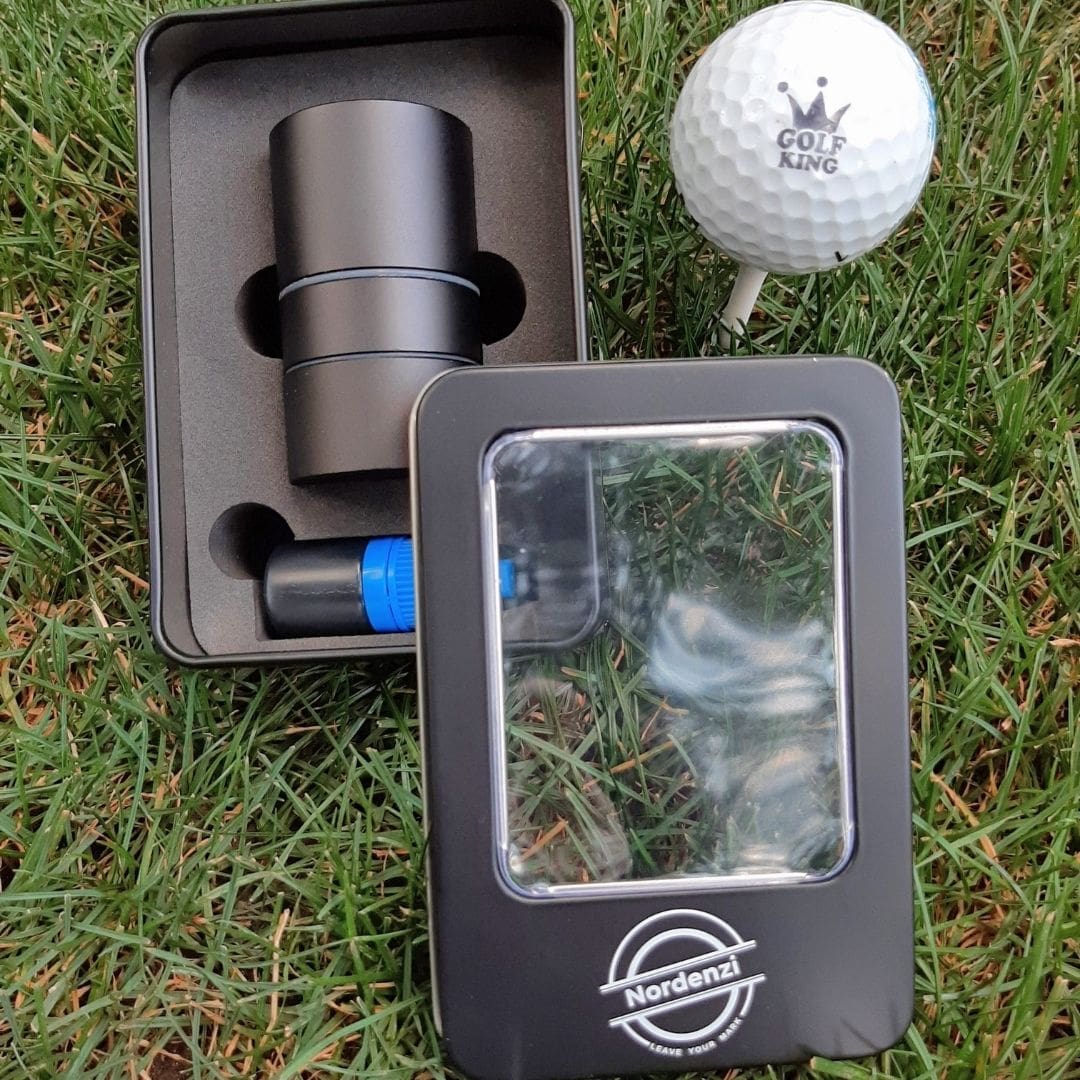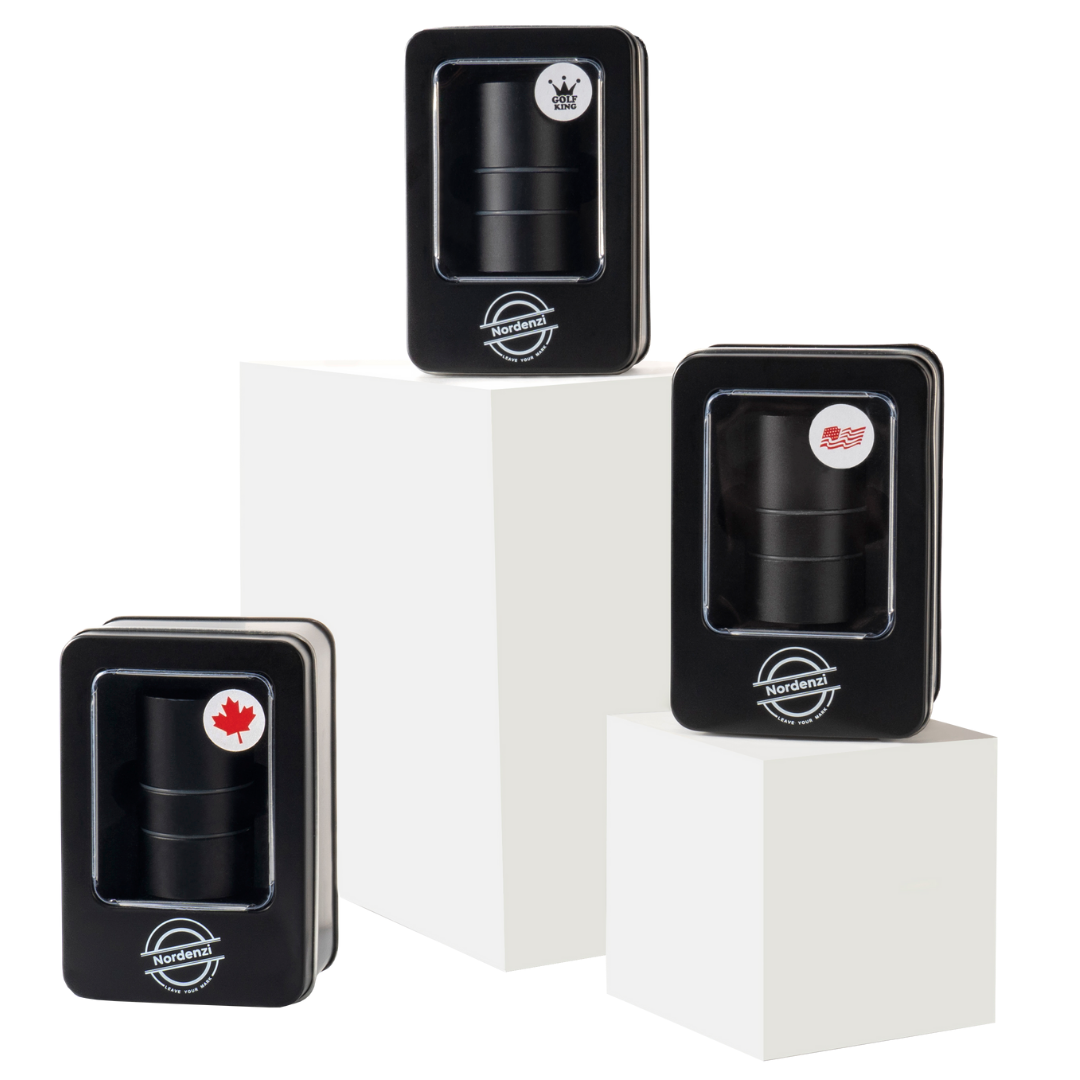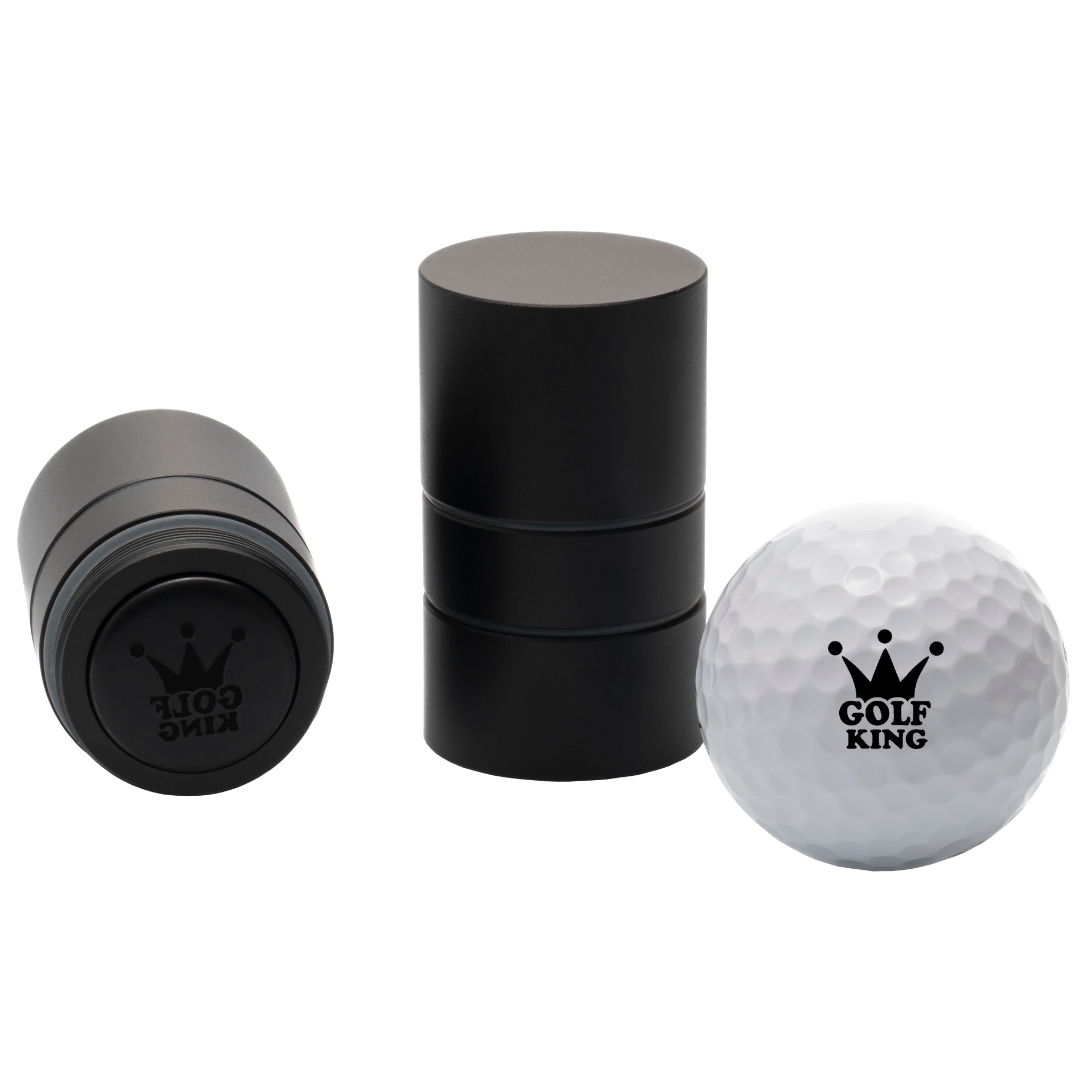 Aluminum Golf Ball Stamp
A Golf hack that will change your game!
Custom Stamps for Everyone

Looking to add a personal touch? Create your very own custom stamp for your business, weddings, logos, kids, teachers, golf balls, mailing, books, and more. With our customizable options, you can make a lasting impression in a unique and stylish way. Get started today!